Virtual Event Solutions
Event planning and management for virtual conferences, summits, and large online events
Virtual events foster connection and engagement when live events or long distance travel aren't possible. From virtual conferences with interactive networking opportunities to webinar series and live broadcasts, we leverage the technologies that work to engage your audience for a memorable event experience they'll be talking about for months to come.
The unique benefits of virtual events
Has your event been affected by COVID-19? With current restrictions, virtual events have become a necessity, but there have always been advantages to virtual gatherings that make them an option to consider even under normal circumstances. Since presentations can be pre-produced or live-streamed to a virtual audience, your presenters and panelists can broadcast from anywhere in the world. Hybrid events can expand your audience reach by making a live in-person event accessible to guests attending virtually. Virtual events can also provide a unique event experience with interactive options like food and drink delivery. There's never been a better time to incorporate a virtual experience as part of your event planning, and you may find that it's a valuable component you'll want to keep for years to come!
Virtual Event Services
With a full suite of creative services for virtual events, we produce dynamic online experiences with white-glove service event planning and management, technology solutions, rehearsals, and technical support.
The challenge of standing out from the crowd
There are so many online events happening right now. The businesses that stay connected and engaged during this time will be the ones that excel in the months and years to come. People are taking note of how organizations are responding to the challenges our country is facing. Future purchasing and investment decisions will be influenced by the choices you make right now. Choosing an event partner that's experienced in creating memorable and seamless virtual events is essential to make the right impression and host profitable events to support your organization's success during this time. We hope you choose Holloway Event Co.!
Virtual Event Planning & Management
Whether you only need to stream one presentation, or you need an entire five-day conference — we provide engaging ways to transition your event into a hybrid or fully virtual experience.
Virtual events bring different challenges than in-person gatherings, and we've mastered the art of providing a first-rate experience for our clients from start to finish. We'll listen well to your event needs and provide thoughtful execution every step of the way to stay true to your vision and goals. Our team will handle contract negotiations, invitations and registration, scheduling, technology support, and all the other preparations that go into making your virtual event a success.
Let's Start Planning!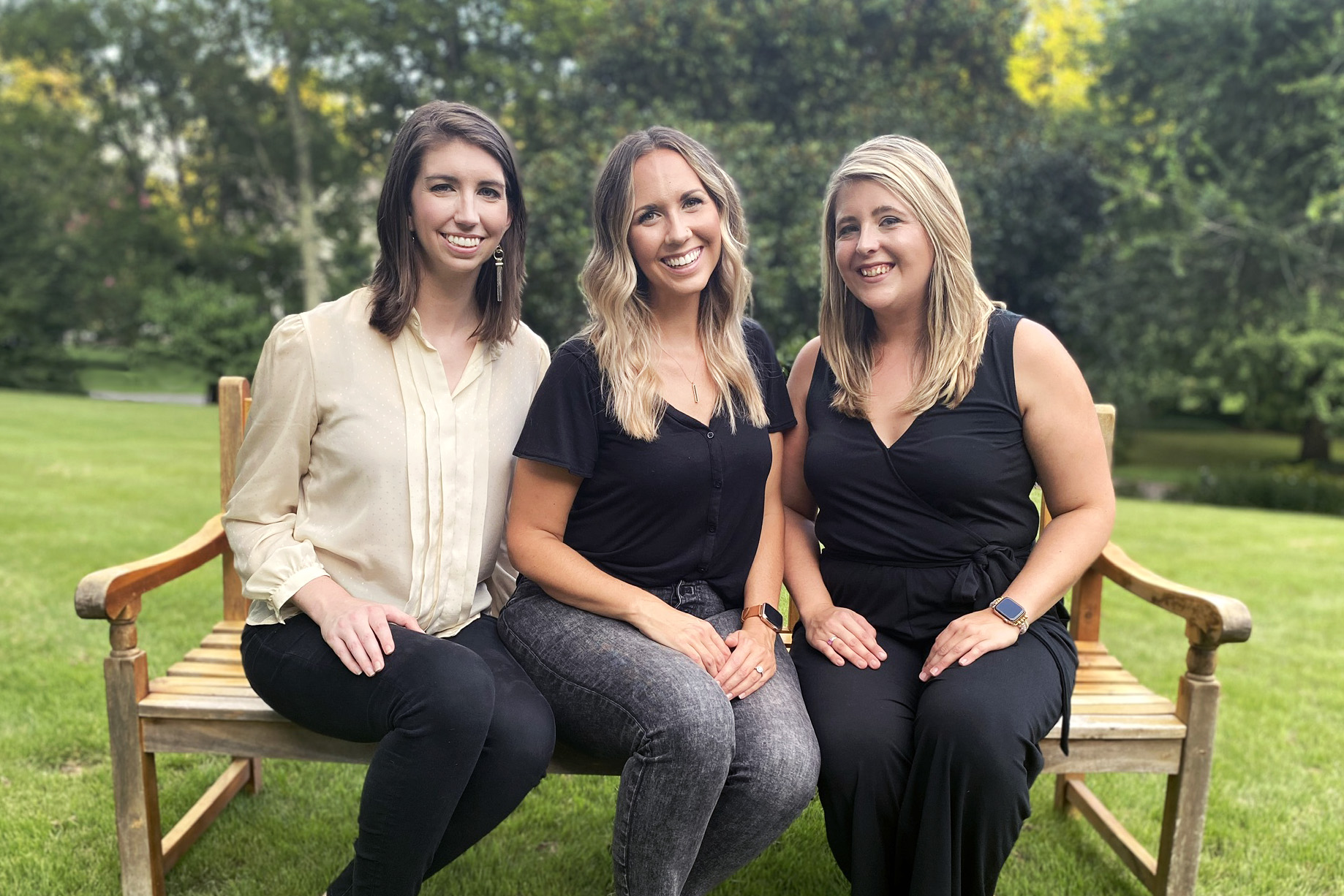 Who We Are
We value transparency, follow-through, adaptability, and integrity. We do business based on relationships, and we love what we do!
Meet the Team
How We Make it Happen
The end result is important, but so is how we get there. We handle all the details from start to finish so you and your guests can enjoy the moment.
See Our Process
"
Holly and her team put on a truly personable, professional, and unique virtual event experience. To my surprise, their virtual experience seems so natural and will make you feel like you are person to person. I enjoyed the ease of moving from table to table, networking, and connecting with colleagues. When it came time for me to enter the virtual stage, I felt as though I was sharing a moment with other colleagues as though we were sharing a stage in person. I would highly recommend Holloway Event Co. because not only will you experience a great event, but you get heart, organization, and dedication.
Dr. Rebecca Cardona, Fear NoThing Coaching
"
Virtual Platforms & Support
From choosing the right online platform to day-of technical support, we'll manage the technical details every step of the way for a seamless and professional event.
When hosting a virtual event, it's critical to choose the right technology tools to provide your guests with a streamlined and engaging experience that meets your event goals. We work with a range of online event platforms, each with their own set of advantages and strengths that make them well-suited for different types of events. We'll help you choose the right virtual platform for your desired event experience. Then we'll take care of all the details to create a virtual event destination for your guests with branded landing pages, technology services, technical training, rehearsals, and live event support.
Remo
A unique virtual event platform designed to simulate an in-person event experience. Guests can sit at tables to have small group conversations, speakers can step on stage to present to the audience, and presentations can be broadcast to all attendees. With mobile and desktop access, Remo supports polls, Q&A, screen sharing, sponsor promotion and more. Attendees can customize their virtual business card profile to facilitate networking connections, and hosts can customize the floor plan according to the event style and setting.
Zoom
Webinars and video conferencing with a user-friendly interface accessible from any device.
YouTube Live
Live streaming with easy guest access and real-time chat capability.
Cvent
Enterprise event management software that streamlines planning from registration and budgeting to event execution and follow-up.
Eventbrite
Event registration and marketing platform that integrates with a wide variety of other services.
HeySummit
A virtual destination for conferences and summits including registration, speaker management, along with event access and resources.
Don't see your preferred online event platform listed?
Let us know! These are the services we work with most often, but we can plan and execute your virtual event using any online "venue" you choose!
Let's Start Planning!
"
Holly Holloway introduced us to her Virtual Event Platform on Remo. It was an amazing experience. Worked very well without any glitches in Google Chrome. We were able to move around and visit each participant at their table. During the event we had guest speakers and award presentations. People rotated to the podium for all to see and hear. I see this as a better platform than any I have used for other networking groups that cannot meet in person. Holly was a great facilitator. Explained to all how it worked and had practice sessions for the speakers. I cannot give a higher endorsement.
Thomas Riordan, Restoration1
"
Virtual Event Marketing & Production
The sky's the limit on what we can produce with the collaboration of our Graphic Design, Technology Support, Marketing, and Video Production partners.
Producing a successful virtual event goes way beyond choosing the right online platform. We work closely with event marketing and production professionals to ensure your guests enjoy a seamless and branded experience every step of the way. We'll coordinate with your in-house team to meet your goals for marketing and promotion, manage sponsor and presenter relationships, and give your guests an exceptional experience every step of the way. Available services include:
Social media strategy
Advertising
Graphic design
Web design & development
Event registration
Email communication
Video production
Post-event follow-up
A well-coordinated marketing and event production strategy ensures your virtual event will stand out from the rest and leave a memorable impression with your guests, presenters, and sponsors!
Start Planning Today
"
Holloway Event Co's virtual platform solutions for online meetings & events were truly right on time and provide a sincere peek into the future of online social gatherings! It was extremely user friendly and easy to navigate.
Joseph Woods, Park City Prints
"